Carl Gluud: Your strong partner when it comes to timber
We are your specialist for timber trade, wood packaging & export packaging in Bremen, Lower Saxony and Hamburg!
Discover our portfolio now!
Our services
---
Take a look at our company
We reliably implement your projects in the areas of timber trade, timber packaging, export packaging as well as services in the field of storage and logistics. As experienced experts from Bremen, we are your reliable partner right from the start, with high quality standards.
With us, you will find the tailer-made solution, efficient and secure packaging arrangements for your transport goods that arrive Just In Time (JIT) at destinations and ports all over the world. Take a look at our successful divisions in the areas of timber, timber trade, timber import, export packaging and timber packaging materials.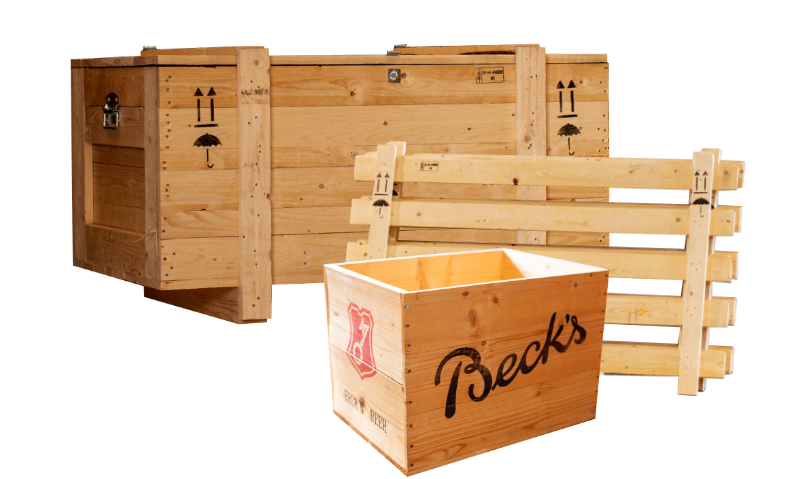 Are you a natural with wood?
Whether you are a wood mechanic, machine operator or production helper – we are always looking for reinforcements for our company in the areas of wood processing, export packaging and sales.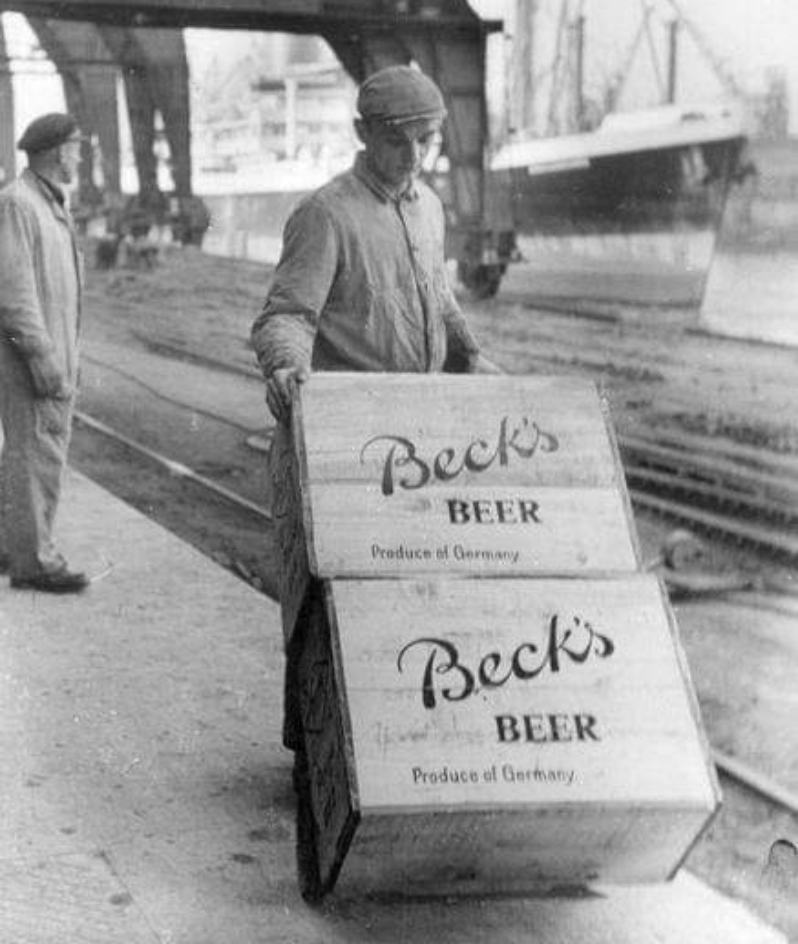 Your reliable and trustworthy partner
Our history goes back more than 140 years and we are pleased to have lasting business relationships with customers from the very beginning. The brothers Heinrich and Carl Gluud founded a crate-factory in the Hanseatic city as early as 1878. And the first customer was another traditional company from Bremen: the export brewery Beck & Co. This business relationship still exists today. This very well illustrates the values of our daily work: we stand for a reliable, long-term and trusting partnership with our customers.
Find out more about our eventful history here and get to know our Bremen-based company and our wooden products better.
Sustainability / Certification
---
We are aware of our responsibility!
When it comes to sustainability, wood as a natural and renewable material has numerous ecological advantages over other materials in the building industry. We are aware of the responsibility of meaningful subsequent processing. That is why, for example, we obtain 100 percent of our thermal energy by recycling our wood leftovers. In addition, we primarily use green electricity in our company. Furthermore, it is our declared goal to be CO2-neutral by the end of 2023.
In our daily work with wood, the technical component plays a very important role. The global flow of goods, for example, requires standardised wooden packaging for export. Strict packaging guidelines (HPE, RegB and LBA) also set clear specifications for our production. To this end, we have had ourselves certified according to the important standards of the logistics industry. This means that in us you have found a reliable and experienced partner for all transport projects.